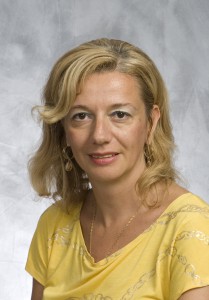 Vice President and CIO, The Hospital for Sick Children
Daniela Crivianu-Gaita was appointed Vice President and Chief Information Officer at The Hospital for Sick Children in Toronto, Canada, in 2008.
She joined SickKids in 1998 as a systems analyst and led the successful organization-wide implementation of the Picture Archiving and Communication System, used for computerizing, displaying, manipulating, transferring and archiving medical images. She then became a team leader and a project manager and, in 2005, Director of Information Services.
As Vice President and Chief Information Officer she leads the selection and implementation of innovative technologies (from medical equipment to information systems) in support of the SickKids strategic directions. As well, she ensures participation in regional, provincial and national e-health initiatives, and leads the development and implementation of technologies, policies and procedures to support privacy legislation. She oversees the evolution of medical and information technology, as well as information management services and has improved the IT support service to SickKids staff. She has also standardized the technology project management processes and implemented project management and portfolio management tools in support of these processes.
A native of Romania, Daniela Crivianu-Gaita was Head of the Computer Department at the County Hospital of Timisoara in Romania from June 1990 to December 1998, and she was a system engineer at the Metallic Construction Enterprise in Bocsa, Romania. She holds a master's degree in computer science from the Polytechnic University of Timisoara.