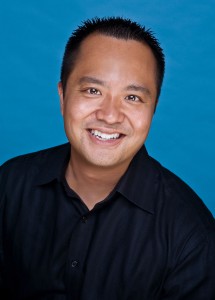 Alfredo Tan will be introducing Internet.org and Facebook's wider connectivity initiatives at THINK. He is Group Director of Global Marketing Solutions at Facebook Canada, where he leads a team responsible for strategic marketing relationships with agencies and Fortune 500 companies across Canada. Prior to Facebook, Alfredo was responsible for a broad portfolio as a Senior Director at Yahoo! in charge of leading the Mobile, Business Development and Search Marketing teams. He also managed the Rogers Yahoo! Partnership across media, internet, and wireless.
Alfredo has also worked as Strategic Alliances Director at Sympatico MSN and was responsible for media sales, business development and strategic partnerships. Before entering the exciting world of digital media and the Internet, he worked in enterprise marketing and strategy at Bell Canada where he played a key role in developing and negotiating the Strategic Alliance between Cisco Systems and Bell Canada.
He started his career in high tech as a Systems Engineer at Bell Nexxia, consulting for some of Canada's largest financial institutions. Alfredo holds a Master's degree with a specialization in Information Systems & Technology from McMaster University. He has also completed Executive Programs at the Harvard Business School. Alfredo sits on the Advisory Board at the University of Waterloo and was recently was awarded the Desmond Parker Outstanding Young Alumni Award at the University of Toronto for demonstrated excellence in both professional achievement and community service.