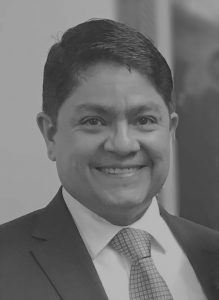 Andrés Dorado is the Business Analytics Program Manager for the City of Edmonton's Analytics Centre of Excellence and is responsible and accountable for setting the vision and strategy for data warehousing and business intelligence in the City as well as the development of data driven solutions that lead to improved corporate business outcomes.
Edmonton is a leader in the advancement of the principles of open government and open data. Through their Open City Policy, endorsed by City Council in April 2015, they have repeatedly shown that they are a City that believes in the concept that data is 'Open by Default'. In addition, they have been nationally recognized on three separate occasions for the innovative work that we are doing to enhance the lives of citizens through the operational practices that they are embracing to be transparent, inclusive and collaborative.
The City of Edmonton fully believes in the value of Open Data and the benefits that it can bring to numerous stakeholders including Citizens, Businesses, Academia, Researchers and Entrepreneurs. Through their Open Lab and Open Science programs as well as through the creation and facilitation of the Metropolitan Edmonton Open Data Committee, they have led the way in Canada in the number of innovative methods that that they have released, used, and showcased Open Data.