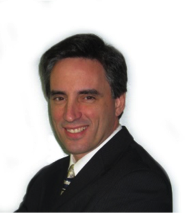 Session: How 5G Will Change the Innovation Ecosystem
Co-founder of the 5G ENCQOR project and Vice-President of Innovation ENCQOR; a NPO created to deliver this collaborative innovation project across Quebec-Ontario corridor, Benoit Pelletier is currently director, Business Development and ENCQOR's Program Lead within Ciena. He is involved in developing new business opportunities, partnerships and/or alliances as well as fostering innovation through collaborative ecosystems and synergy with Universities and Small & Medium Enterprises.
Passionate about creativity, "Innovate or Evaporate" has been its mantra over the last 30 years in different industry markets: Telecom at Ciena and Nortel, Transport at Bombardier and Aerospace at Oerlikon Aerospace. Benoit held a number of positions within design, system integration, program management and business development.  Broad knowledge in Product Development, Cost Management and expertise in New Product Introduction of cutting-edge technologies and government relationships. Benoit holds a Bachelor of Electrical Engineering degree from Sherbrooke University.