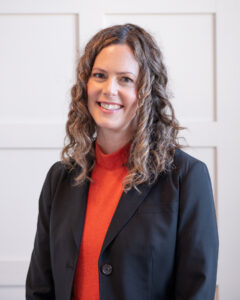 Heather Russek helps organizations navigate complex challenges by learning new topics quickly and connecting the dots across domains.
Heather is a strategist, researcher and designer with 15+ years of experience in policy innovation, healthcare leadership, management consulting, program and project management, and strategy. Prior to starting Creative Futures, Heather was the Director of Policy Innovation at the Brookfield Institute for Innovation + Entrepreneurship. Formerly, Heather was the Director of Corporate Strategy and Strategic Initiatives at St. Joseph's Health Centre in Toronto.
Heather was named a Next Generation Foresight Practitioner Fellow in 2021 and has launched an Open Scan network with city leaders and innovators across Canada. She holds a Bachelor of Science from Queen's University, an MBA from the DeGroote School of Business at McMaster University, and a Master of Design in Strategic Foresight and Innovation from OCAD University.