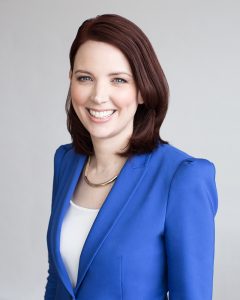 Jennifer Hollett is a smashup of digital, journalism, and politics. She is the head of news and government for Twitter Canada.
Jennifer has worked in digital since the late '90s, when she became the youngest manager ever at Sony Music Canada, developing new media strategies for the label's top artists. Jennifer co-founded a startup and developed Super PAC App, which debuted #1 in its category in the App Store, helping make political TV ads more transparent.
An award-winning TV reporter and producer, Jennifer has over a decade of experience at CBC, CTV, and MuchMusic. She won a Canadian Online Publishing Award for her work hosting CBC's G20 Street Level blog during the 2010 G20 Summit in Toronto, and was recognized by Amnesty International Canada with a Media Award for her CBC radio reporting from Israel and Palestine.
Jennifer was a candidate in the 2015 federal election in University-Rosedale, one of Canada's top races to watch. She studied public policy at Harvard University, obtaining her MPA, and was the digital director on Olivia Chow's 2014 Toronto mayoral campaign. She starts and ends her day by checking Twitter, something she did before she started working for the company.
Follow Jennifer @jenniferhollett