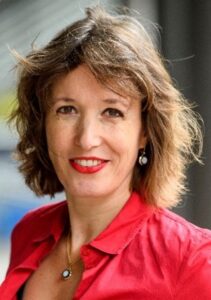 Jet de Ranitz is the CEO of SURF since May 2020. Previously, she was Chairman of the Executive Board of Inholland University of Applied Science, Chairman of the Amsterdam School of the Arts; Managing Director of Nederlands Dans Theater and of the Faculty of Economics and Business Administration at Tilburg University. Her career started out in the commercial sector. She is an experienced CEO with a track record in change management with high-level professionals in education, research and the arts. She holds a Master of Arts Degree from Leiden University.
The central theme in her career has been (and still is) working with professionals with a high level of creativity, ambition and skills. Change management has been an important aspect. Increasingly this has become interwoven with ICT/technology developments. In SURF all of this comes together.
Besides SURF, she serves on several supervisory boards in arts, health care and insurance, as well as being the Chair for the Erasmusprize Foundation.
She lives in The Hague with her husband and dog. Her two adult children are (under)graduate students.