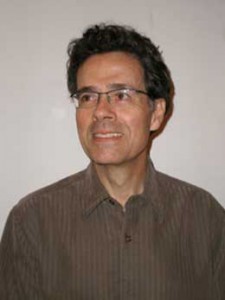 John Helliker is the director of strategic partnerships and the Screen Industries Research and Training Centre at Sheridan College.
Before joining Sheridan College as a faculty member in 2005, John worked for over 20 years as a freelance director, production manager and writer within the Canadian film and television industry. For the last six years he's led the development and establishment of Sheridan's Screen Industries Research and Training Centre (SIRT) at Pinewood Toronto Studios. SIRT serves Ontario's screen industries (film, television and gaming) as a technology access centre providing specialized training, applied research, consulting and access to expertise and advanced technologies.
John has been a tireless advocate for collaborating with industry while ensuring that students are exposed to leading-edge practices in the industry. John was presented with the ORION 2012 Leadership Award for Higher Education and the Association of Canadian Community Colleges 2014 Leadership Excellence Award, recognizing his innovative work at SIRT.