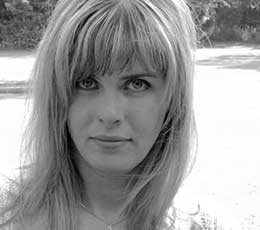 Kristina Verner is the Director of Intelligent Communities for Waterfront Toronto, where she is responsible for a variety of strategic initiatives. Active both nationally and internationally in the smart city movement, she serves as a founding member of the board of advisers for Walsh University's Intelligent Community Forum (ICF) Institute for the Study of the Intelligent Community and ICF Canada. She also serves on the Canadian and global boards of directors for the ICF. In 2013 and 2014, under her stewardship, Waterfront Toronto led the bid to have the City of Toronto recognized in both the Smart21 and Top 7. In 2014, Toronto was selected as the Intelligent Community of the Year.
Kristina is also a recipient of the Queen Elizabeth II Diamond Jubilee Medal for her leadership and commitment to the creation of intelligent communities and collaborative ecosystems that support national-wide vibrant communities and economies.
Previously, spearheaded various aspects of the Connecting Windsor-Essex Smart Community, securing significant funding to support the increase of Information and communication technologies (ICTs) within the region and facilitating cross-sector collaboration and innovation, leading to She also led Windsor-Essex to being recognized as one of the Top 7 communities in 2011. Kristina also serves as a sessional instructor of computer science at the University of Windsor, teaching cyber ethics and social media technologies.
Follow her on Twitter @kristinaverner