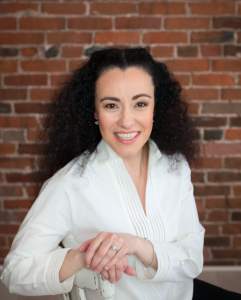 Session: The Living Network
Nadja Bressan received a BS in Industrial Automation from Universidade de Caxias do Sul, Brazil, in 2005; MSc in Automation, Instrumentation and Control in 2007 and PhD (European Doctorate mention) in Biomedical Engineering in 2011 from Faculty of Engineering of the University of Porto, Portugal.
She developed the first Supervisory Control and Data Acquisition system for total intravenous anesthesia using Target Controlled Infusion in the neurosurgery environment. During six years, she was a clinical researcher at the Anaesthesiology Department of Hospital Geral de Santo António in Porto, working regularly in the neurosurgery setting collaborating in clinical and animal research.
She joined the University of Ontario Institute of Technology (UOIT) and The Hospital for Sick Children (SickKids) in Toronto, for a collaborative research project from 2011 – 2014. Her postdoctoral research topic was physiological stream processing in real-time and retrospective analysis to support nosocomial infection, apnoea and intraventricular haemorrhage. In 2015, she became a Research Associate of the Neonatology Department at SickKids, where her research focused on the intersection between modelling neonatal physiology, developing decision support tools to assist physicians in the interpretation of physiological data, and translation of biomedical science into knowledge to be applied and disseminated for the benefit of premature infants.
She is currently an Assistant Professor with the School of Sustainable Design Engineering at the University of Prince Edward Island. Her research interests are: design, modelling, and control of mechatronic systems; Big Data to Knowledge (B2K); Target Controlled Infusion Schemes; Drug modelling; Software development; Supervisory Control and Data Acquisition applications.