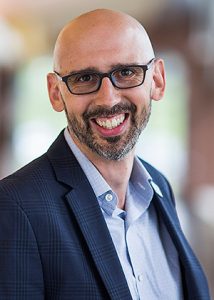 Session: The Living Network
Neil Wilkinson is the Project Manager overseeing the Digital Media and Web Solutions Portfolio at Niagara College, Ontario. Neil joined the College's Research & Innovation team from the private market research sector where he managed projects in fields including telecommunications, education and banking, with clients around the globe. Neil is a graduate of Georgian College's post-graduate Research Analyst Program where he was awarded the Millward Brown Leadership Award for demonstrating perseverance, patience, and superior project management skills.
He also holds a BSc(Hon) in Biochemistry from Liverpool John Moores University, UK. Neil is completing his MBA at the University of Fredericton and enjoys growing innovation partnerships and assisting entrepreneurs bring new concepts to market.