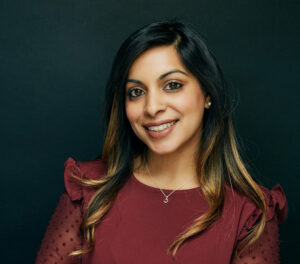 Sheliza Jamal is a graduate of Harvard University and is the founder and Executive Director of Curated Leadership Inc., a coaching firm that fosters partnerships with leadership teams, nonprofits, and corporations to develop their knowledge in the areas of equity and diversity to build inclusive communities. She is currently completing her PhD at OISE, the University of Toronto in the Department of Social Justice Education with a research focus on anti-Black and anti-Indigenous racism in Teacher Education Programs.
Sheliza brings over a decade of experience in designing curriculum and implementing training and development programs aimed at addressing inequitable outcomes for underserved and equity-seeking communities. She engages participants in dialogue about oppression and uses a calling-in approach to bring people together to listen, learn, and lead with empathy.
Sheliza currently serves as a board member of the Harvard Graduate School of Education Alumni Council and is a Founding Member of the Harvard Alumni Entrepreneurs Council Canada. She is also a board member for WorkInCulture. For further details, please visit www.curated-leadership.com.