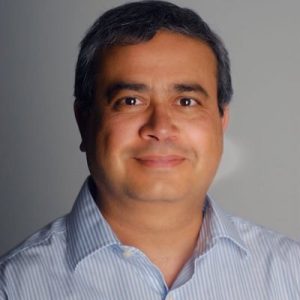 Yatish leads Corsa's technical vision as well as supporting SDN OpenFlow direction in the broader industry as ONF Area Director for all ONF published specifications. He also sits on the ONF Chipmaker's Advisory Board. Yatish has more than 23 years of networking industry experience. Prior to Corsa he was involved in a number of successful startups, including Catena Networks, which was acquired by Ciena for $500M in 2004. At Catena he led the design team responsible for developing the industry's lowest power ADSL and POTS codecs which allowed Catena to become the leader in ADSL retrofits in all major RBOC accounts.
Prior to Catena, Yatish started his career at Nortel where he contributed to and managed the development of a number of mixed signal ICs including designs for ADSL, POTS, CDMA, Cable Modems and handsets.
As well he helped develop Nortel's in-house CAD tools, for logic synthesis and simulation.
Yatish has developed patents in DSP architectures, and data compression. He has authored papers on high level synthesis, and embedded processor design. As well he contributed to the development of ITU 992.1, ANSI T1.413 and Telcordia GR909 standards, which are the basis for presently deployed ADSL modems.
Yatish holds a Bachelor of Engineering degree from Carleton University in Ottawa.